"The Rancher"
(model S01)
Designed for the majority of today's cattle operations, THE RANCHER is the obvious choice for economy minded ranchers. Just like the Model 91, "all locks are guaranteed for life" and will be replaced at no cost to the chute owner should they ever fail.
Bolt-on carriage receiver available

Contoured drop bar

Easy adjust floor width

Gravity latches

Lock boxes guaranteed for life

Model 97 manual headgate / Model 91 auto or manual option

Removable bottom panels

Side exit release

Side slide tailgate

Side squeeze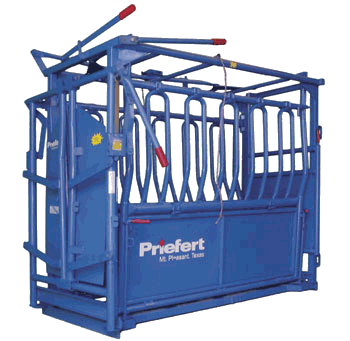 Dimensions
Length*: 80" Height*: 67" Width*: 28"
Weight: 940 lbs.
* denotes inside measurement